The correlation between the international standards and the US Quality System Regulation is close enough for manufacturers to be able to implement a quality system that will satisfy both. 118 The place of quality systems The new regulation came into force on 1 June 1997 with the exception of the design control requirements of Section 820.30, which came into force on 1 June 1998. The year's grace was to allow manufacturers time to implement these new requirements. The inclusion of design control requirements is likely to strengthen the FDA's desire to have all applications for PMA or 510(k) approval (see Chapter 4) supported by recent, satisfactory GMP inspections (Kahan 1992).
FDA guidance on the new Regulation was published by Trautman (1997); design control guidance was issued on the internet in March 1997 (http://www.fda.gov), and draft process control guidance was made available on the internet during 1998 but withdrawn during 1999. A new guidance manual on the inspection of manufacturers was published in February 2001 (USA 01b).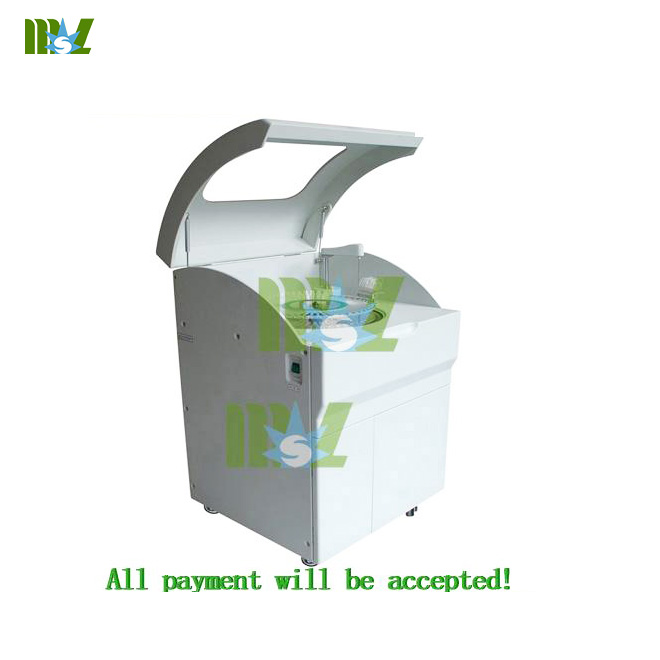 Developments in Japan.
In December 1994 the Japanese Ministry of Health and Welfare published a revised Quality Assurance Standard for
Medical equipments
(Japan 94b) to replace the 1987 version. This Standard had been heavily amended from a 1993 draft in response to comments from the Global Harmonization Task Force to bring it very close to the international standards ISO 9001 and (the then draft) ISO 13485. A comparison by Maehara (1995) showed the content of the new Standard to be aligned paragraph-by-paragraph with the international standards. The new Standard was brought into effect on 1 January 1995.
Developments in Canada
In May 1998 the Canadian Department of Health published new Medical Devices Regulations (Canada 98). These Regulations are discussed in more detail in Chapter 5 but the relevant feature is the requirement for applications for medical device(
blood analyzer for sale
) registration to include an attestation by an acceptable organization that the manufacturing organization has a quality system which complies with ISO 13488 in the case of Class II devices and with ISO 13485 in the case of Class III and Class IV devices. The Regulations, with some exceptions, came into effect on 1 July 1998. One of the exceptions is the requirement for compliance with quality systems which came into effect on 1 August 2000.
Developments in Australia
The article comes from:
http://www.medicalequipment-msl.com/htm/medical-device-news/Medical-equipment-Quality-assurance-development.html